...last updated: June 3rd, 2018
---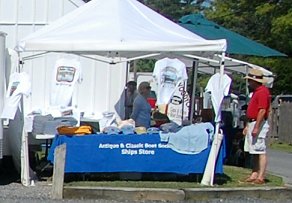 ACBS Ship's Store
- Antique and Classic Boat Society - Here you can find out more about Antique & Classic Boats, purchase ACBS clothing and learn about our club.
If you like the kinds of boats that we have, come over and find out what's going on in The Chesapeake Bay Chapter of the ACBS.
Website: chesapeakebayACBS.org
---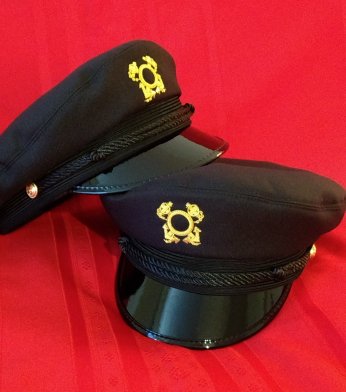 Benford Yacht Hat
- Jeanie Benford Jordan - Inverness, Florida -
Bringing the classic Captain's Hat back to market
Made in America in 11 custom sizes
Website: benfordyachthat.com
---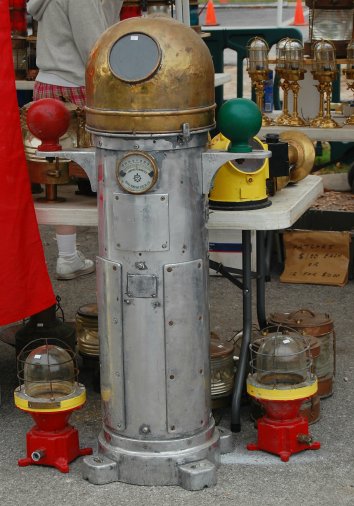 Big Ship Salvage
- John Clifford - Pauline, South Carolina - John has an impressive (because he travels the world to get the real thing) selection of Ships Lanterns and other Maritime Antiques.
Website: www.bigshipsalvage.com
---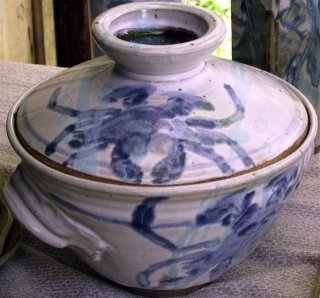 Bogan Pottery - Martha Bogan
- Neavitt, Maryland -
Functional Pottery
---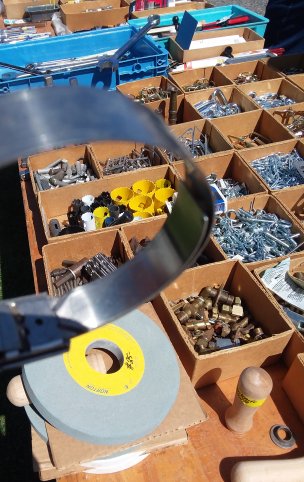 Bill's Tool & Supply
- William Bruce - Lebanon, Pennsylvania -
USA made tools, abrasives,hardware, marine parts, metal finishing specialties and more.
---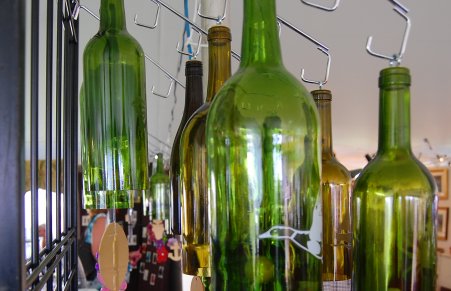 BOKA Gallery
- Bob & Kathy Kaye - Navarre, Florida - Nautical and wildlife images of the shore painted and etched into glass and stained glass.
Website: www.facebook.com/BOKA.Gallery
---

The Golden Cleat
Emilie Cardinaux - Clayton, New York - Nautically Inspired Fine Jewelry and Nautical Pillows
Website: thegoldencleat.com
---
Grover Cantwell
- Salisbury, Maryland - Grover is an Eastern Shore Favorite.
Grover is one of the show's original fine artists.
---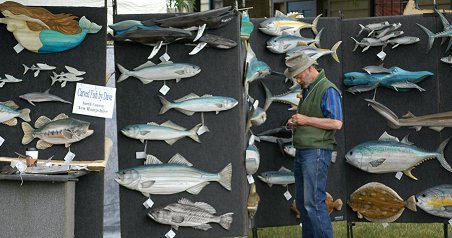 Carved Fish By Dave
- Dave Newcomer - North Conway, New Hampshire - Dave travels from New Hampshire. You will quickly see why so many people love his work.
---

Clark's Floating Docks
- Brian Clark - Lothian, Maryland - Floating Docks, swim platforms, and work rafts.
---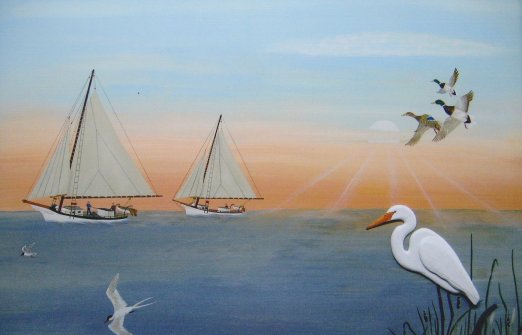 Artist Edwin L. Cook Sr.
- Harbeson, Delaware -
Painter
---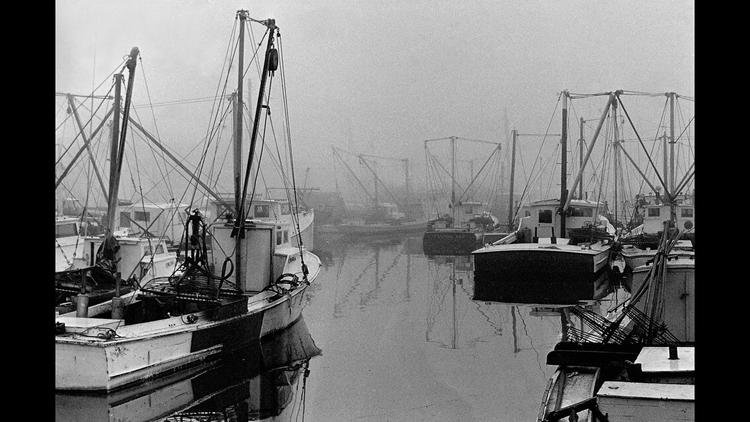 Crabtown Photography
- Joe Gruver - Arnold, Maryland - Go to his website. Joe has a special way of capturing things...
Website: http://www.annapoliscrabtownphotos.com
---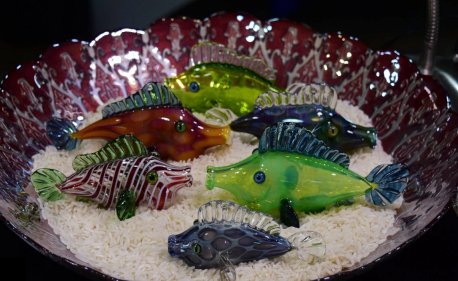 Seacrets of the Universe
- Joan & Michael Devaney - Salisbury, Maryland -
Hand-blown glass and other original jewelry
Website: luxglassworks.com
---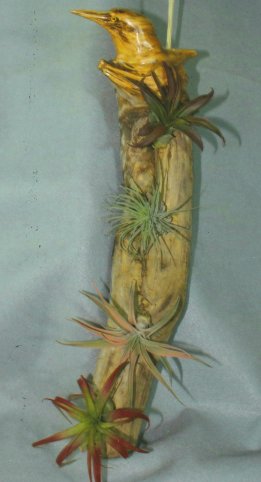 - Harry Dill -
Rehoboth Beach, Delaware
- Harry combines his carving skills with low maintenance flora to create living sculptures -
---

Jerry, Jane & Robert LeCompte
- Dockside Boatworks - Cordova, Maryland -
Specialists in all facets of classic boat restoration and repair
Website: docksideboatworks.com
---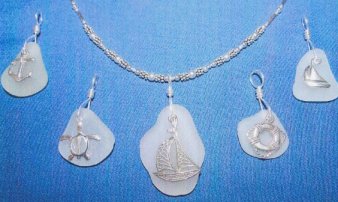 Jewels By The Sea
- Kathy Bell - Hobe Sound, Florida - Nautical Jewlery -
Website: www.jewelsinthesea.com
---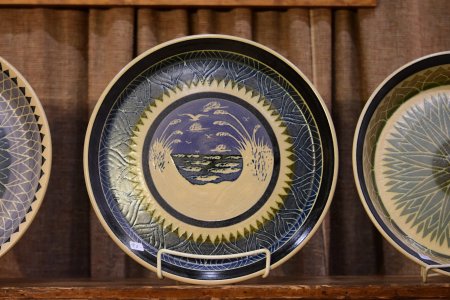 Pottery by Sonny Fletcher
- Lexington, Virginia - Functional Pottery
---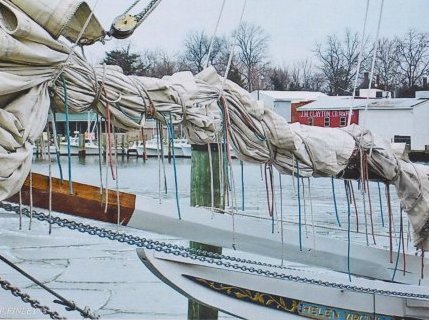 Paige Finley Photos & Designs
- Essex, Maryland
---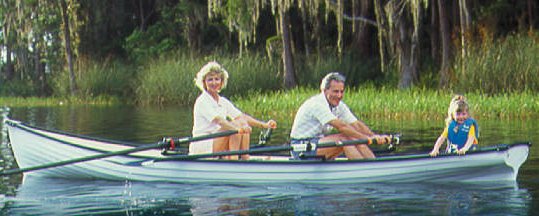 Gottarow.com
- Rob Williams - Silver Spring, Maryland - Sculling skiffs, shells and sailboats from Little River Marine.
Website: gottarow.com
---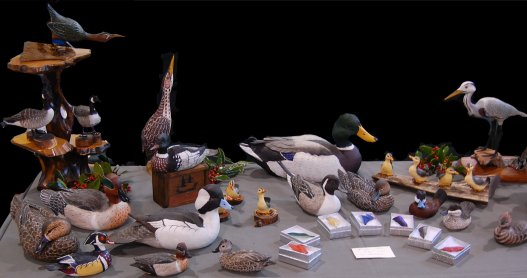 Wildfowl Carvings
- Bill Hickson - Cordova, Maryland - Bill is a well known and highly respected bird carver in the Eastern Shore tradition.
---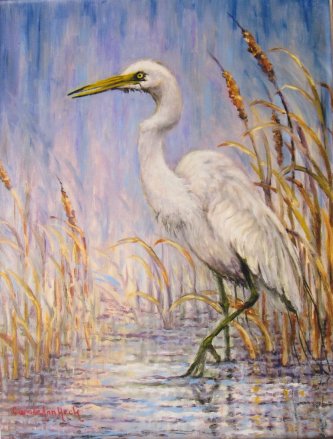 Carole Ann Heck - Artist
- Baltimore, Maryland -
Oil and Watercolor Paintings.
---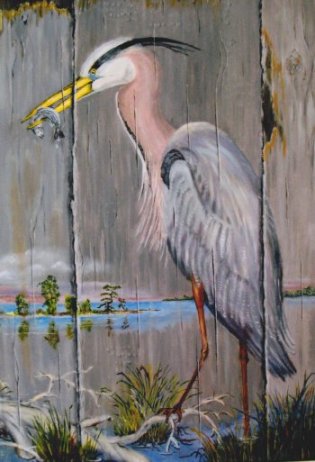 Aimo Hill - Artist
- Annaopolis, Maryland -
Oil and Watercolor Paintings.
---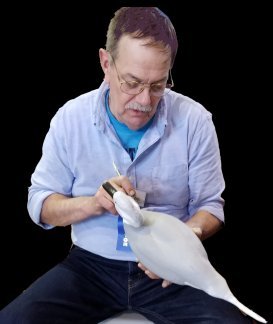 Ed Jacobs - Elkton, Maryland
- Fine carvings of birds and other wildlife -
---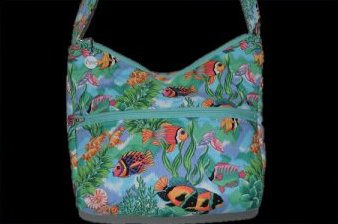 Kelley's Creations
- Kelly Gravenor- Snow Hill, Maryland
Quilted fabric handbags, totes, accessories
Website: kelleyscreations.etsy.com
---

Exotic Lumber Inc.
- Bill Van Der Westhuizen- Annapolis, Maryland -
- Supplier of Domestic, Marine Grade and Cabinet Grade Woods -
- Over 100 Species of Fine Exotic Woods -
Website: exoticlumber.com
---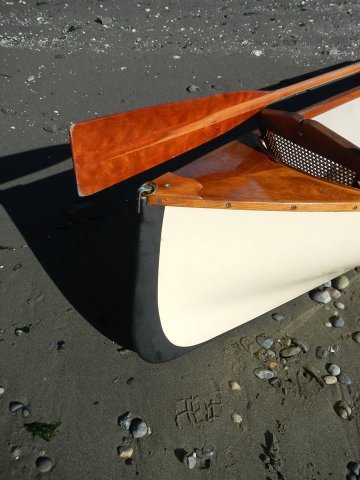 Steve Kaulback Designs
Steve Kaulback - Founder and creator of the famous "Adirondack Guide Boat"
- North Ferrisburgh, Vermont
---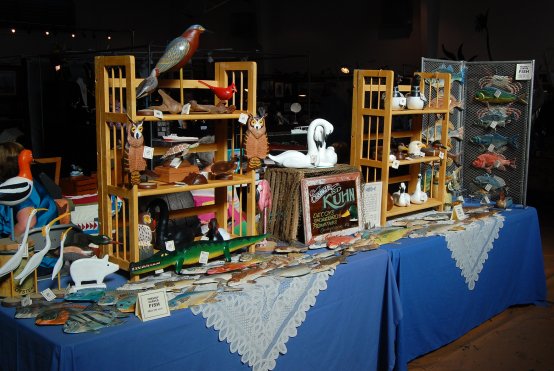 Ed Kuhn
- Chincoteague, Virginia - One of the well-known members of the Chincoteague carving community.
Ed carves beautiful birds and fish.
---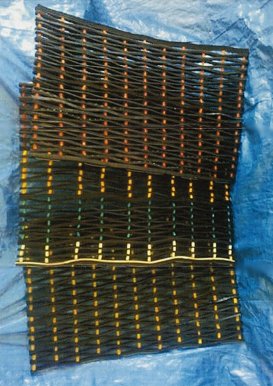 Recycled Tire Doormats
- Chuck Ferguson - Dover Delaware -
Old Fashioned Doormats From Recycled Tires
---

Maryland Natural Resources Police Reserve Officers
- Annapolis, Maryland -
- Marine Safety -
Website: dnr.maryland.gov/nrp/Pages/BoatingSafety
---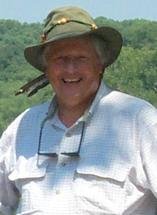 Lowman Launch Guide
- Jeff Lowman - Severna Park, Maryland - Author & Expert on Paddling in Maryland - Books and Accessories
Website: marylandpaddling.com
---

Mast & Mallet Boatworks
- Edgewater, Maryland -
Builders of traditional boats using modern construction techniques.
Website: www.mastandmallet.com
---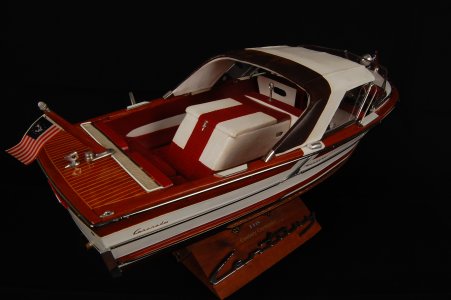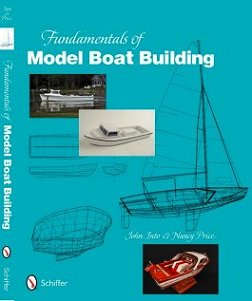 Model Boats by John Into and Nancy Price
- St. Michaels, Maryland - They make models 100% from scratch for a variety of customers throughout the world including naval architects, corporations and museums.
Check out their book: "Fundamentals of Model Boat Building".
Website: intothings.com
---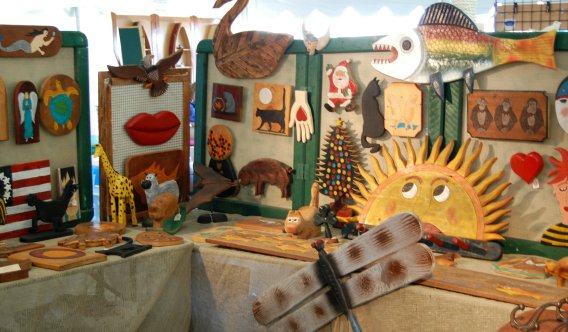 Woodwhims
- Centreville, Maryland - Jack O'brien
Once a grizzled newspaper editor, now a grizzled folk artist, Jack O'Brien is well known for wood carvings that are diverse, original and whimsical.
---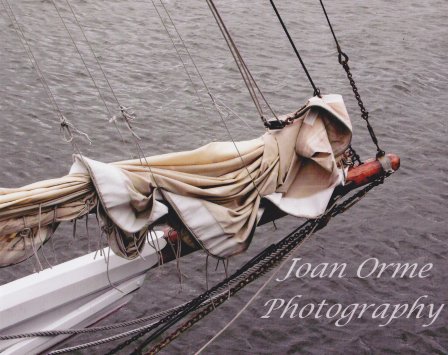 Joan Orme
- Joan Orme - Easton, Maryland - Photographer of life on the Eastern Shore.
---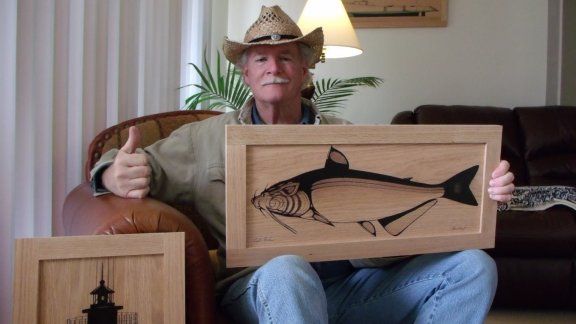 Russ Orme
- Russ Orme - Easton, Maryland - Pen and ink on oak, photography, paintings, philosopher
and author of several books about life on the Eastern Shore.
---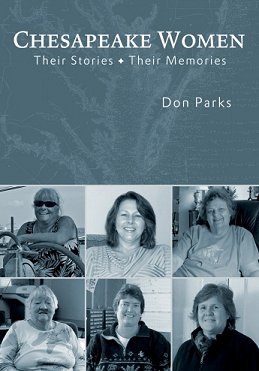 Park Trading Co.
- Don Parks - St. Michaels, Maryland -
You can learn some amazing things about the Chesapeake Bay from Don's books.
---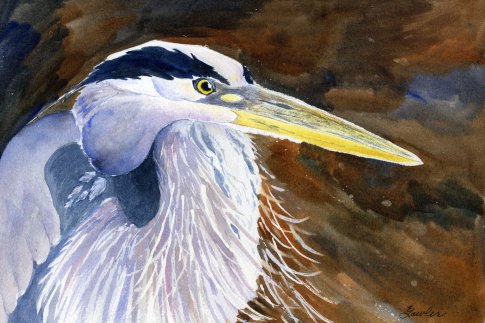 Ellen Lawler
Salisbury, MD
Watercolor painter, Specializing in birds and nature.
---

Phillips Wharf Environmental Center
- Tilghman Island, Maryland - Dedicated to preserving the wildlife of the Chesapeake Bay and teaching us how to protect this important resource.
Go inside the "Fish Mobile" where you'll find horseshoe crabs, sea horses and other living creatures of the Chesapeake Bay.
Website: www.pwec.org
---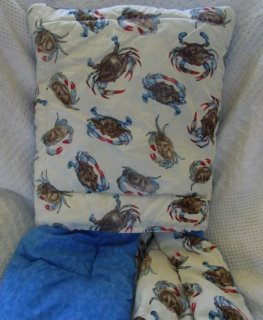 Quillows by Fran
Fran Phillips - Easton, Maryland - Quilts that convert to pillows - Good for tight spaces, such as on a boat...
Website: quillowsbyfran.com
---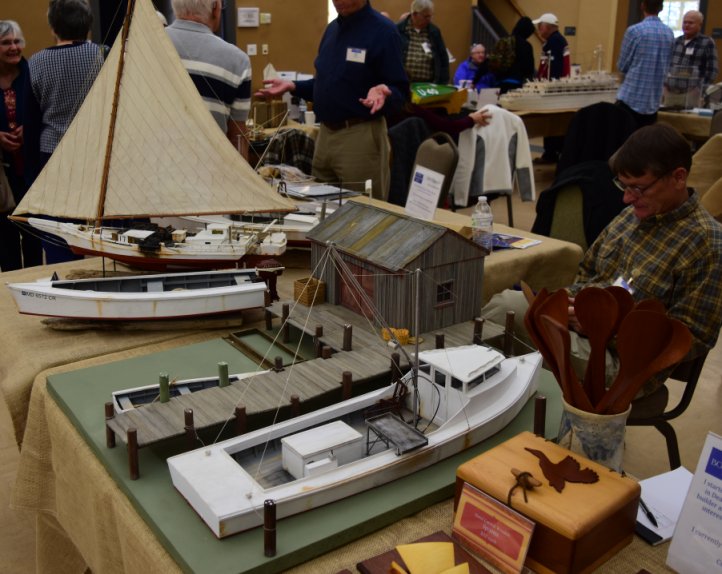 Chesapeake Workboat Modeling
- John P. Raeder Jr. - Mechanicsville, Maryland -
- John is dedicated to preserving Chesapeake Workboats through Model Making -
Website: baybuiltmodels.com
---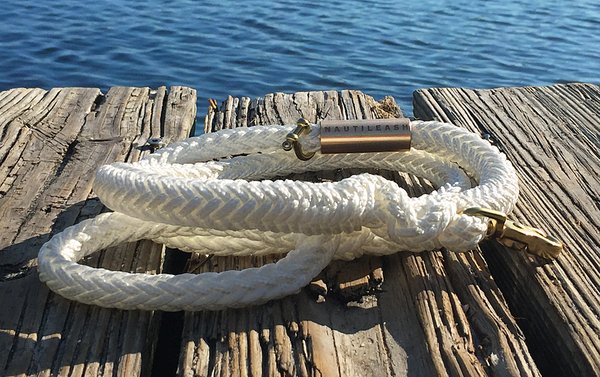 Tail Waggers Bay
- Nautical Leashes and Transom Signs -
Diahn & Paul Johnson - Nokomis, Florida
Website: tailwaggersbay.com
---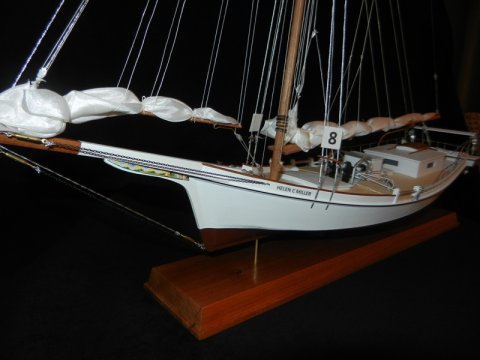 Tangier Sound Model Boats by Eddie Somers
- Eddie Somers - Crisfield, Maryland
Eddie makes traditional Chesapeake boats, including Skipjacks.
---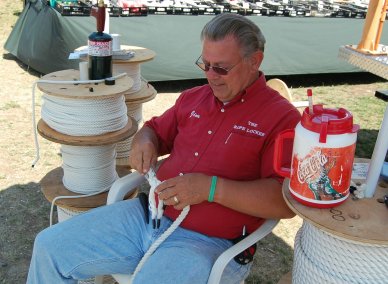 The Rope Locker
- Jim Torbert - Felton, Delaware - Seller of rope, common and uncommon and specializes in making and teaching difficult splices and knots.
Ask him what a "Gripmoor" is...
Website: www.theropelocker.com
---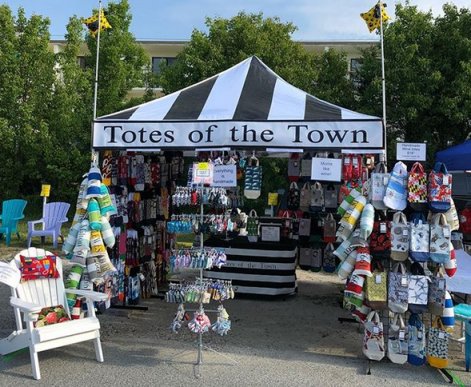 Totes of The Town
- Rehoboth Beach, Delaware - Wine Totes and Tote Bags -
Website: totesofthetown1.com
---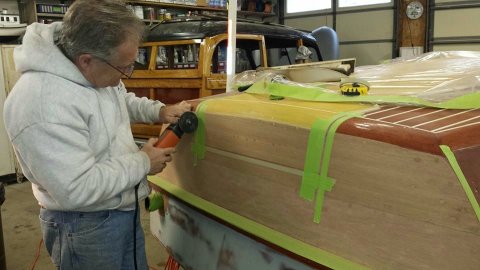 Will Ruhland Distinctive Finishes
- Salisbury, Maryland - Specialist in restoration and fine finishing of Wooden Boats and Cars.
---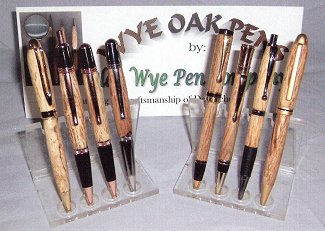 Olde Wye Pen Company
- Donald Schultz - Preston, Maryland -
Fine writing instruments turned from White Oak salvaged from what was Maryland's State Tree: The Wye Oak.
Website: wyeoakpens.com
---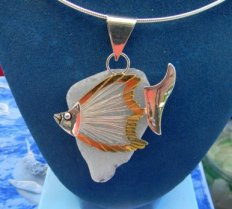 Seaglass Originals
- Carson & Bonnie Riley- Lewes, Delaware - Local handcrafted seaglass jewelry and seashell crafts -
---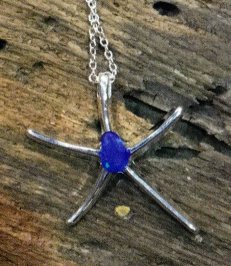 Sea Foam Creations
- Kathy Shelton - Salisbury, Maryland -
Fine Sea Glass Jewelry
---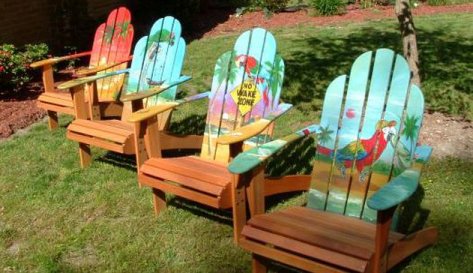 Sittin Pretty
- Dan E. Hinkley - Salisbury, Maryland -
Hand Painted Adirondack Chairs and Buoys.
Website: danhinkleysart.com
---

Cape Woolamai Mercantile Co.
- David Phillips - Round Hill, Virginia - Fine clothing, accessories, coolers and other items imported from Australia.
Website: capewool.com
---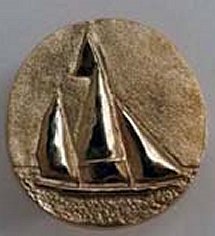 Tempi Design Studio
- Eileen Johnson - Preston, Maryland - Handcrafted Jewelry and Accessories -
Website: www.tempidesignstudio.com
---

Tow Jamm Marine, Inc.
- Knapp's Narrows and Kent Narrows, Maryland -
Insured - Towing - Salvage - Ungrounding - Diving - Battery Jumps
Website: towjammmarine.com
---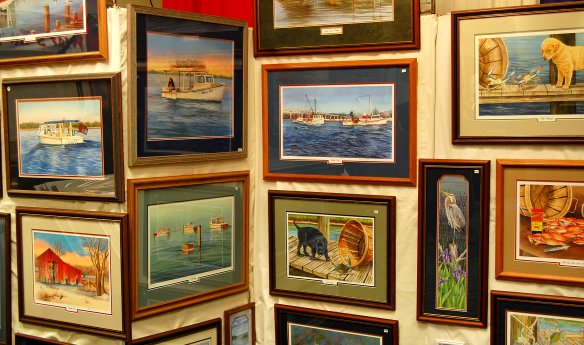 Mary Lou Troutman
- Cozy Cupboard - Dameron, Maryland - Official Poster Artist for 2008 -
Marylou holds many awards including Maryland Life Magazine's 2012 "Finest Artist in Southern Maryland"
Website: maryloutroutman.com
---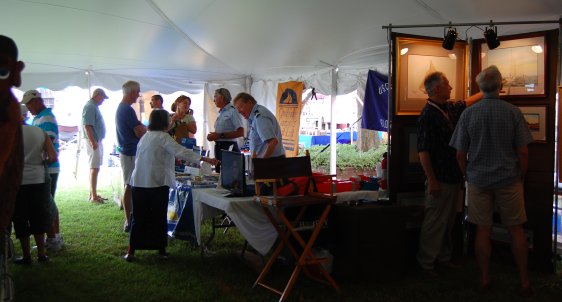 U.S. Coast Guard Auxiliary Flotilla 21 - 03
- "Volunteers dedicated to boating safety" -
---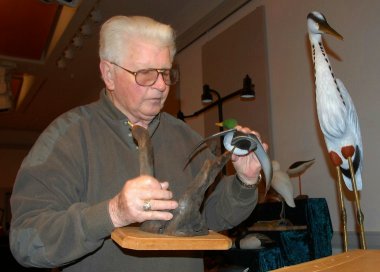 William Veasey - Elkton, Maryland
Carver, Author, Teacher
Waterfowl Festival - Hall of Fame, Ward Museum - Living Legend Award, Author of 14 books on the art of carving, etc...
---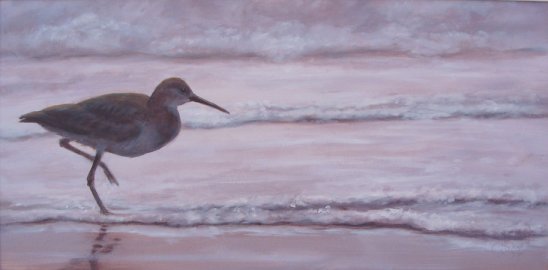 Nancy Richards West
- Chincoteague Island, Virginia -
Artist.
Website: Nancywest.com
---

Wade Technologies
- Jim Wade - Philadelphia, Pennsylvania. - Electroplating and buyer and seller of metal parts for boats.
---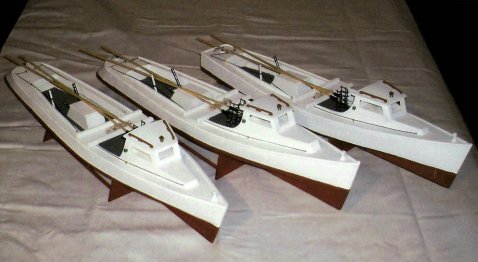 Chesapeake Bay Model Boats
- Charles Willey Sr. - Linkwood, Maryland -
In this area, the name Willey is well-respected when it comes to model boats.
---
Wooden Boat Restoration
- George Hazzard - Millington, Maryland - An experienced restorer of classic wooden boats.
Website: www.mywbr.com
---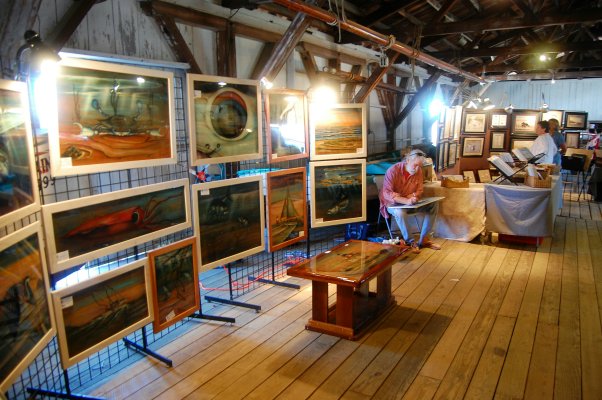 Wood Grain Interpretation
- Steve Lucy - Grasonville, Maryland - Steve brings art and function together beautifully with fine furniture for boat or home.
Website: www.woodgraininterpretations.com
---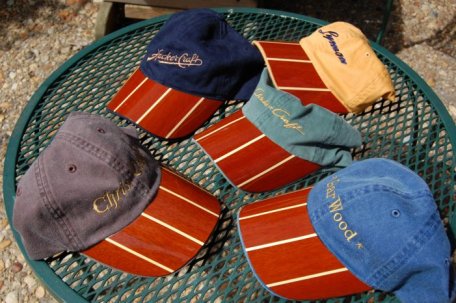 Woody Caps
- Linda Nagle Warner - Annapolis, Maryland -
You know those hats that everone says: "Where do I get one of those?" Right here!
...plus boat bailers and other important things...
Website: woodycaps.com
---
Please check back for updates. It's going to be a great show. Don't miss it!
---
If you would like more information about our vendors, or you feel that you would be an asset to our show,
please contact Nancy Price or John Into at 410-745-5954
or via email at:
johninto@outlook.com